Essential Cytometry Methods
Short biography and research interests: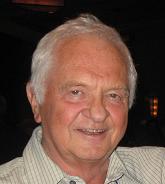 Zbigniew Darzynkiewicz, M.D., Ph.D. is the Director of the Brander Cancer Research Institute at the New York Medical College and the Professor of Pathology, Medicine and Microbiology/Immunology at the same College. Formerly (1980-90) Dr. Darzynkiewicz was the Member of the Sloan-Kettering Institute for Cancer Research, New York, N.Y. and the Professor of Cell Biology and Genetics at Weill Cornell Medical College. Dr. Darzynkiewicz received his M.D. (with the highest honors) and his Ph.D. degrees from the Medical University of Warsaw, Warsaw, Poland and completed his post-graduate studies at the State University of New York at Buffalo and at the Medical Nobel Institute of Karolinska Institute, Stockholm, Sweden.
Dr. Darzynkiewicz's research concentrates on cell biology with a focus on molecular mechanisms associated with cell proliferation, apoptosis, and sensitivity to anti-cancer drugs. He developed several methodologies utilizing flow and imaging cytometry to analyze cell cycle kinetics, tumor progression, apoptosis and cell senescence that have world-wide application. He is the past President of the Cell Kinetics Society (1986-87) and also President of the International Society for Advancement of Cytometry (ISAC; 1993-1994). Since 1972 his research has been continuously supported, by the grants from National Institute of Health, including a prestigious MERIT award. He was also a recipient of a grant from NASA to develop technologies for cell analysis applicable to the micro-gravity conditions of the International Space Station. Space Station. Dr. Darzynkiewicz is the Editor or/Co-editor of 5 scientific journals and a Member of the Editorial Board of 11 other scientific journals. He is the Foreign Member of the Polish Academy of Sciences (PAN; Warsaw), Polish Academy of Learning (PAU, Krakow), the Fellow of American Institute for Medical and Biological Engineering (AIMBE) and the Fellow and the cofounder of Kosciuszko Foundation Collegium of Eminent Scientists of Polish Origin and Ancestry. Dr. Darzynkiewicz received a degree of Doctor Honoris Causa from his alma mater, the Warsaw Medical University (2014), the Casimir Funk Natural Sciences Award from the Polish Institute of Arts and Sciences in America (PIASA) (2014) and the Maria Sklodowska-Curie Research Award from the Jozef Pilsudski Institute in America (2011). He was granted Honorary Membership from the Cytometry Society of Japan (1995), Society of Cytometry of Iberia (1997), Polish Cytometry Society (1996) and the Polish Society of Hematology and Transfusion Medicine (2000). As of August 2017 Dr. Darzynkiewicz has published over 750 articles in peer-reviewed journals, has edited and co-authored 15 books and was granted eight US patents. His publications have been cited in over 44,500 times and his bibliometrics h-index is 106. Since 1980 he presented by invitation over 360 lectures and seminars on national and international congresses, symposia, and in various research institutions.
His Google Scholar citation website is: http://scholar.google.com/citations?user=olM19WIAAAAJ&hl=en